Fusion Dance Education Series:
"Fear Not Your Finger Cymbals" - workshop with Rahel!
____________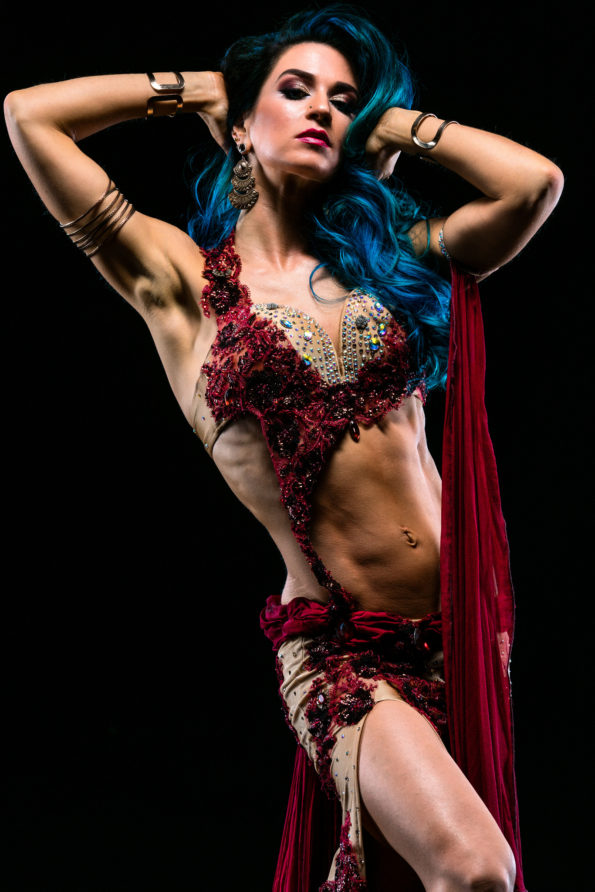 TO REGISTER EMAIL luciterradance@gmail.com
Luciterra is pleased to present the first workshop in our Fusion Dance Education series! The series is an offering of workshops in the many styles of dance that have contributed and influenced Fusion Bellydance today. The aim is to allow the fusion dancer more chances to cross train while experiencing the wealth of amazing local teachers this city has to offer. Stay tuned for more workshops this fall and winter!
Rahel is a full time dancer, dance teacher and yoga teacher known as one of the top solo Raqs Sharki dancers in the Lower
Mainlaind. She is highly sought after as both teacher and performer, and is passionate about her craft. She is the artistic director of the Helwa Dancers, as well as the producer and director of the big annual showcase Ya Helwa. Rahel believes that in addition to being a beautiful, celebratory, cultural social activity, this dance form can also be a healing creative expression and a somatic conversation with the body.
Workshop Description:
Fear not your finger cymbals! Learn proper technique for wearing and playing your cymbals, differentiate between several different sounds, and get comfortable with a number of basic as well as slightly more complicated patterns in a way that is easy to understand and digest. As you gain comfort with speed and consistency, we will begin layering basic and then progressively more complex movements to your cymbal playing, until you feel like they are simply an extension of your dancing body. Rahel has a background in drumming and percussion and has been playing finger cymbals for over 15 years,. Her systematic approach to the instrument and integration into movement is accessible for almost everyone. Handouts will be provided and a few extra pairs of cymbals will be available to borrow.
Date & Location:
Saturday, October 27th 2018
11:00AM - 1:30PM
The Post at 750
750 Hamilton Street, Vancouver
Cost:
$42 in advance ($40+$2GST)
$47.25 day of ($45+2.25GST)
TO REGISTER EMAIL luciterradance@gmail.com
Luciterra Format Classes
____________
What Style of Dance is This? Read more here
Luciterra's weekly classes are offered in a progressive, four-level format. Our range of classes fits every experience level, from seasoned performer to absolute beginner! Each class begins with warm-up that integrates yoga and Pilates exercises which is followed by technique drilling and repertory.
The aim of our classes is to focus on strong technique and dynamic choreography while exploring histories and socio-cultural implications of the dance forms that have contributed to our practice. Discussion and thoughtful consideration of the topics of conscientious cultural fusion and socially-engaged dance performances is strongly encouraged in every level of our school.
Luciterra offers a unique multi-instructor format, which means that all classes are taught by multiple instructors. Our students benefit from exposure to diverse teaching approaches and, periodically, receive additional support from a secondary instructor. In such classes, the "lead" instructor teaches while the "support" instructor is available to provide personalized modifications and feedback. We believe that this approach offers our students an in-depth and dynamic learning experience.
Classes start on time, so please arrive 5-10 minutes before the posted start time. Please arrive 15 minutes early on the first day of each session and when dropping-in, so that we have time to process your payment and say hello! Please bring a water bottle, a yoga mat, and dress in comfortable and supportive clothing. 
Class Descriptions
____________
RUBY
Ruby is Luciterra's introductory-level class. In Ruby you will begin learning the foundation of the Luciterra format including muscular isolations, full body movement and working with space. In this level, you will pay close attention to developing strong, safe dance posture.
Classes include mini-lectures, technique, and a choreography which you will learn throughout the session and are welcome to perform in the end-of-session showcase. Whether you are returning to dance, seeking a new dance practice, or taking part in your very first dance class, Ruby will provide you with a supportive and fun learning environment!
Thursdays 5:45 - 7:15pm
Sep 13 - Nov 29
Yoga Buttons Studio
____________
TANGERINE
This second level class is open to dancers who have a solid understanding of the techniques introduced in Ruby. In Tangerine you will deepen your exploration of the role of musicality in dance while learning more challenging foundational moves at a faster pace.
If you have a solid grasp of the concepts and movement introduced in Ruby and you're ready for more challenge, while still working on the foundational techniques, this is the level for you!
Thursdays 7:30 - 9:00pm
Sep 13 - Nov 29
Yoga Buttons Studio
____________
SAFFRON
Saffron is Luciterra's third level class. Saffron instruction and choreography will focus on layering techniques and movements so as to create a more complex and nuanced dance. Luciterra will invite you to enroll into this class once you have developed a solid understanding of the techniques introduced in Tangerine and are able to successfully execute all basic movements taught in Ruby and Tangerine.
Sundays 5:45 - 7:15pm
Sep 9 - Dec 2
No class Oct 7
One Thousand Rivers
____________
COBALT
Cobalt is Luciterra's fourth level class. This level is for students who have demonstrated full body intelligence and have refined the execution of all elements of the Luciterra format. Intended for students who have shown commitment and dedication to our school, to dance, and to themselves as dancers, Cobalt incorporates important discussions related to the practices and ethics of independent dance creation and community leadership.
Sundays 7:30 - 9:00pm
Sep 9 - Dec 2
No class Oct 7
One Thousand Rivers
____________
| | Sun | Mon | Tue | Wed | Thu | Fri | Sat |
| --- | --- | --- | --- | --- | --- | --- | --- |
| 5:45 pm | | | | | | | |
| 7:30 pm | | | | | | | |
Pricing
____________
Pricing details for all 12-week class sessions:
$210 ($200+GST) if paid in advance of the first class;

$220 ($210+GST) if paid on the first day of class or later;
Drop-ins cost $20 ($19.05+GST). Note that drop-ins may not always be available. Please e-mail luciterradance@gmail.com before dropping-in, as space is limited.
Luciterra offers a 20% discount to people living with fixed income (social assistance or disability). Please contact luciterradance@gmail.com to receive this discount.
Accepted forms of payment:
Cash

PayPal

E-mail money transfer - if using this option please email luciterradance@gmail.com for instructions 
School Policies:
Class Levels: All students new to Luciterra's school must begin in Ruby. Permission is required to register in all other levels. Permission may also be required for registration in some specialty classes. The Luciterra instructors reserve the right to place students in the level they feel is most suitable.
Refunds: Except in extenuating circumstances, no refunds are given for missed classes. Students are permitted to make up a maximum of 2 missed classes by dropping into other classes on the regular schedule. Such make-up classes must be completed by the end of the current session or the missed classes are forfeit: the right to make up classes does not transfer from one session to the next. Attendance in a make-up class must be arranged in advanced and must be approved by the instructors.